Turning 65 – What will Medicare Cost?
---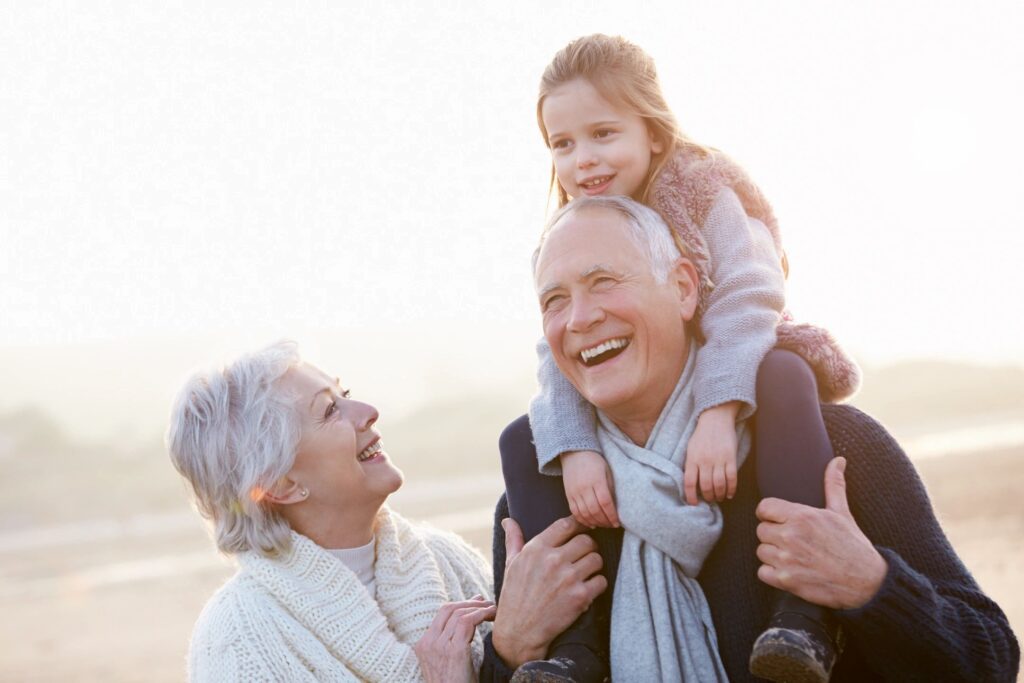 If you're turning 65, congratulations on reaching a significant milestone in life! At this age, you may be eligible for certain benefits and entitlements, such as Medicare and Social Security. Here are some important things to keep in mind:
Enrolling in Medicare: Most people become eligible for Medicare when they turn 65, and you can enroll in Medicare up to three months before your 65th birthday. It's important to understand the different parts of Medicare (Parts A, B, C, and D) and which ones you may need.
Understanding Social Security: You can start receiving Social Security retirement benefits as early as age 62, but your benefit amount will be reduced if you start before your full retirement age. Your full retirement age depends on the year you were born.
Staying Active and Healthy: As you get older, it's important to stay active and healthy. Make sure you're getting regular exercise, eating a balanced diet, and staying connected with friends and family.
Planning for Retirement: Retirement can be a major life transition, so it's important to have a plan in place. Consider factors such as your retirement income, healthcare costs, and long-term care needs.
Pursuing Your Passions: Turning 65 doesn't mean you have to slow down or stop pursuing your passions. Whether it's travel, hobbies, or volunteering, continue to explore the things that bring you joy and fulfillment.
---
What will Medicare Cost?
Here are the Part B costs for 2023. Note, MAGI stands for Modified Adjusted Gross Income. IRMMA stands for income-related monthly adjustment amount. Reminder, Medicare does a 2 year look back for income. To start your Medicare, you need to enroll in Part B. This table reflects your monthly Part B premiums based on your income. The Part D is Prescription Drug coverage.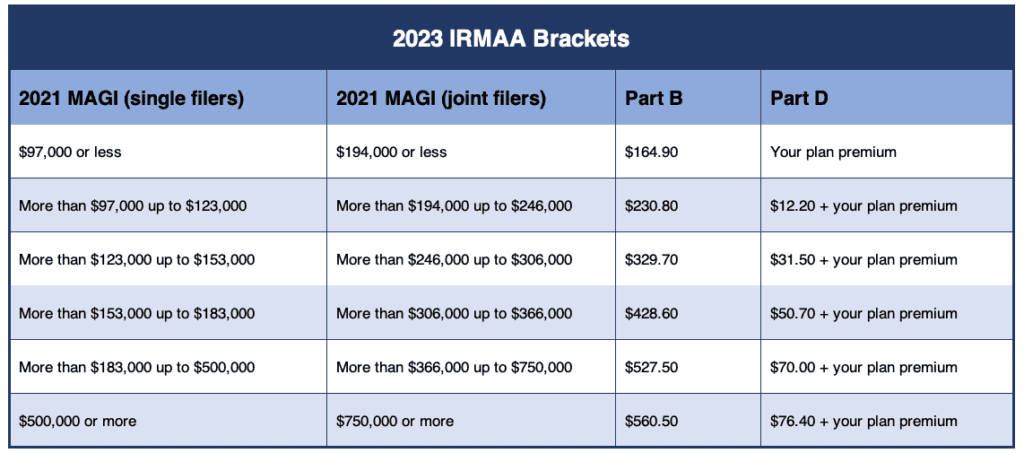 This grid is important if you are still working and have qualified coverage through your employer. A few questions to think about as you consider your options:
Do you have qualified health insurance through your employer? If yes, you do not have to start your Medicare. You can keep your employer insurance and delay enrolling in Part B. Remember, when you lose your qualified health insurance you have 8 months to enroll in Part B to avoid a lifetime penalty.
Is your spouse or other dependents on your Employer Insurance? If yes, remember that Medicare does not cover dependents. You may want to keep your Employer Insurance to cover your spouse or other dependents
Are your retired Military and moving to TriCare for Life? If yes, you need to enroll in Part B when you turn 65. Medicare becomes Primary and your TriCare become secondary.
---
Can I dispute my Part B Premium?
Yes. To do so, contact the Social Security Administration to request that your initial IRMAA determination be reconsidered. This can be done over the phone by calling 800-772-1213 or in writing by filling out SSA-44.
Where can I find more information about Medicare?
The best resource is the Medicare and You Booklet
https://www.medicare.gov/medicare-you-handbook
---
Need Help Understanding Medicare? Schedule time with me